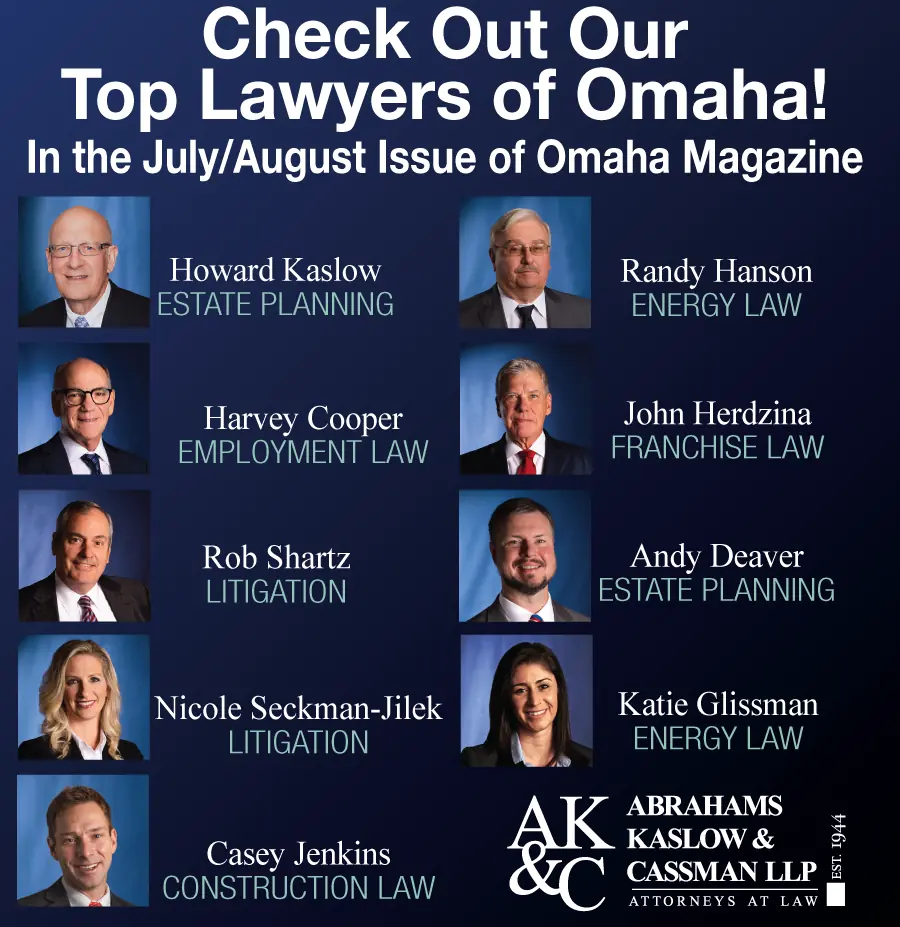 In the July/August issue of Omaha Magazine, nine AKC Law Attorneys were recognized as "Top Lawyers of Omaha" by their peers.
Howard Kaslow – Estate Planning
Randy Hanson – Energy Law
Harvey Cooper – Employment Law
John Herdzina – Franchise Law
Rob Schartz – Litigation
Andy Deaver – Estate Planning
Nicole Seckman Jilek – Litigation
Katie Glissman – Energy Law
and Casey Jenkins – Construction Law
To create the list, the magazine contracted DataJoe Research to facilitate an online peer-voting process and Internet research process. DataJoe is a software and research company specializing in data collection and verification, and conducts various nominations across the United States on behalf of publishers.