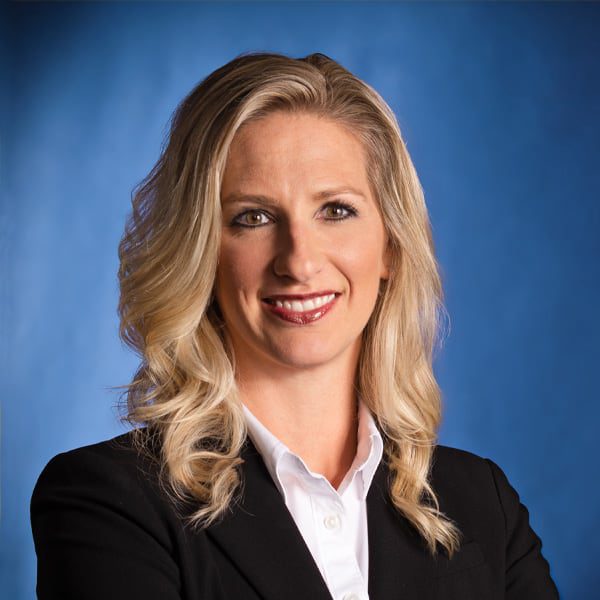 Nicole Seckman Jilek
Areas of Practice:
Civil Litigation, Insurance Defense, Personal Injury, Probate Litigation
Dedication, professionalism, and unwavering commitment define Nicole Seckman Jilek, an accomplished trial attorney with a deep-rooted passion for civil litigation. At the heart of her practice lies an intrinsic desire to stand as a fierce advocate for her clients, navigating the complexities of the legal landscape to ensure justice and rightful outcomes.
A  partner at AKC Law, Nicole's law practice encompasses a broad spectrum: including real estate, corporate, commercial, personal injury, and employment litigation. She has extensive experience defending professional negligence claims and claims regarding professional licenses.
Often sought by families dealing with issues surrounding probate, Nicole understands the emotional weight these cases carry. Losing a loved one is never easy, and navigating the subsequent legal complications can further add to the distress. With this empathetic approach, Nicole has been instrumental in assisting clients with matters such as contesting the validity of legal documents, resolving inheritance disputes, and ensuring fiduciaries uphold their responsibilities.
Nicole's academic journey is noteworthy. Her foundation in Business Administration from the University of Nebraska-Lincoln, complemented by minors in Mathematics, Political Science, and Economics, showcased her diverse academic interests. A product of the Honors Program and a Regents Scholar, her passion for global perspectives was further nurtured through the Nebraska at Oxford study abroad program. She then obtained her Juris Doctor from the University of Nebraska College of Law and is a proud graduate of the National Institute for Trial.
Nicole is a member of the Nebraska State Bar Association and was a member of the NSBA 2012-2013 Leadership Academy. Furthermore, her roles within the Robert M. Spire American Inns of Court highlight her dedication to promoting legal excellence, ethics, and community involvement. Nicole is a Past President and Executive Board Member of the Omaha Jaycees and a member of Leadership Omaha Class 44.
From state courts to the Nebraska Supreme Court, Nicole's influence and prowess are felt widely. Her tireless dedication to her clients, her unyielding pursuit of justice, and her steadfast commitment to fostering legal and community growth make Nicole Seckman Jilek an exemplary figure.
BAR ADMISSION
Nebraska
U.S. District Court, District of Nebraska
EDUCATION
J.D., University of Nebraska College of Law
B.S., cum laude, Business Administration, University of Nebraska, Lincoln
HONORS & AWARDS
2013 Ten Outstanding Young Omahans
2021 Great Plains Rising Star
2021 Top Lawyers of Omaha
2023 Best Lawyers Ones to Watch
2024 Best Lawyers
REQUEST A CONSULTATION
Please fill out this form to provide AKC Law with information on your legal needs. An attorney will reply as soon as possible. Please note that we are a Business Firm, and we do not handle criminal cases.
**The use of the Internet or this form for communication with the firm or any individual member of the firm does not establish an attorney-client relationship. Confidential or time-sensitive information should not be sent through this form.**