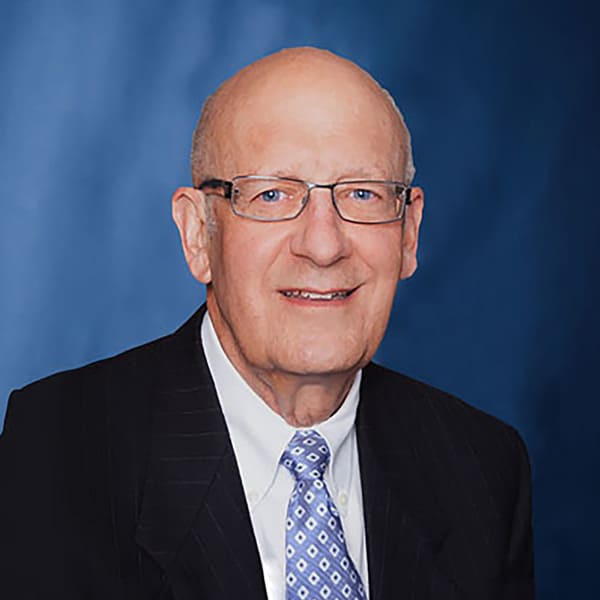 Howard J. Kaslow
Areas of Practice:
Corporate & Business Law, Estate & Trust Planning, Municipal & Public Sector Law, Probate & Trust Administration
Over the span of nearly 60 years, Howard J. Kaslow has epitomized a blend of legal excellence with an unwavering commitment to the community. A stalwart of AKC Law since 1964, Howard's tenure stands testament to his vast expertise in corporate and business law, as well as trust and estate planning.
In his corporate practice, Howard represents corporations, partnerships, limited liability companies, and other entities with corporate, financing, and other business transactions. He assists his clients in the structuring of their businesses, including shareholder and other agreements among the business owners, and with tax and securities issues relating to their businesses.
Howard has broad experience in estate, trust, and probate matters and regularly counsels his clients in the preparation of wills, trusts, and powers of attorney. Howard specializes in creating personalized plans utilizing sophisticated estate and gift planning techniques such as "Q-Tip" marital deduction trusts, "Crummey" trusts, irrevocable life insurance trusts, grantor trusts, the use of generation-skipping transfer tax exemptions, private charitable foundations, charitable trusts and supporting organizations, and family limited partnerships and limited liability companies.
He received his BA, magna cum laude, from Yale University in New Haven, Connecticut and his LLB, cum laude, from Yale Law School.  He was also a Rhodes Scholar at the University of Oxford.
Howard is a member of the Omaha, Nebraska State and American Bar Associations. Howard's status as a Fellow of the Nebraska Bar Foundation and the American Bar Foundation underlines his reputation in the legal community.
Supporting the Omaha community is important to Howard, who has served as a director or trustee of numerous civic organizations, including Father Flannagan's Boys' Home, the Omaha Community Foundation, Fontenelle Nature Association, Inclusive Communities, and the Jewish Federation of Omaha. He has held various leadership positions within each of the organizations.
BAR ADMISSION
Nebraska
U.S. District Court District of Nebraska
EDUCATION
LL.B. cum laude, Yale Law School, New Haven, Connecticut
B.A. magna cum laude, Yale University, New Haven, Connecticut
Honors: Rhodes Scholar, Oxford University
HONORS & AWARDS
Fellow, American Bar Foundation
Fellow, Nebraska State Bar Foundation
Member of "Best Lawyers in America" for Corporate Law and Trusts and Estates
Nebraska State Bar Foundation Lifetime Achievement Award
2021 Top Lawyers of Omaha
REQUEST A CONSULTATION
Please fill out this form to provide AKC Law with information on your legal needs. An attorney will reply as soon as possible. Please note that we are a Business Firm, and we do not handle criminal cases.
**The use of the Internet or this form for communication with the firm or any individual member of the firm does not establish an attorney-client relationship. Confidential or time-sensitive information should not be sent through this form.**