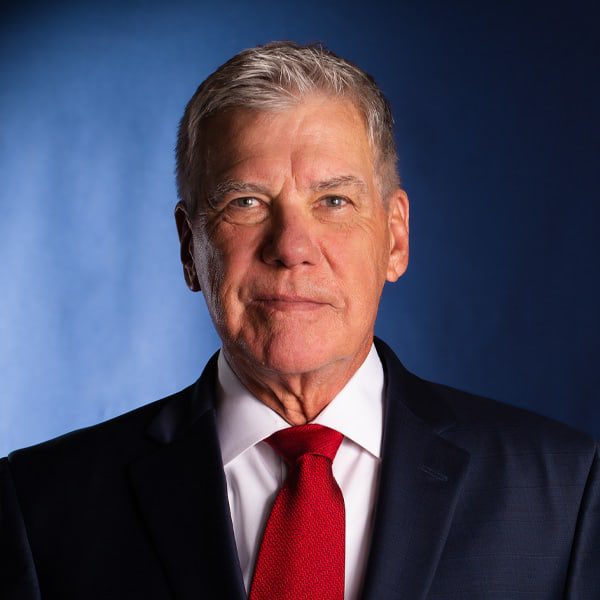 John W. Herdzina
Areas of Practice:
Corporate & Business Law, Franchise Law, Special Needs Planning
John W. Herdzina is an exceptional blend of legal proficiency and community servant. He has been a member of AKC Law's business department since 1972.
John's expertise in franchise law is extensive. He easily navigates the world of presale registration, disclosure laws, and the intricate nuances of federal regulations. With a precision-focused approach, he ensures compliance across state-by-state registrations, addressing disclosure obligations and content intricacies. He regularly counsels franchisors and franchisees on franchise relationship laws to help resolve problems and avoid disputes. He also counsels clients in the organization of business entities and drafting of organizational and governmental documents.
For 15 years, John was the City Attorney for the city of Bellevue, Nebraska. During this time, he gained invaluable experience in all facets of municipal law and administrative law, including employment and political issues, as well as land use and planning. He has developed a solid understanding of Nebraska laws relating to claims against cities and political subdivisions and has assisted clients with claims before various public bodies.
John has extensive experience, domestically and internationally, with cogeneration plants (production of electricity and steam) and independent power plants, including the negotiation and drafting of letters of intent, steam sales agreements, plant site leases, option and purchase agreements, plant interconnection documents, equipment agreements, and water supply agreements.
Assisting families and caregivers who are parenting or caring for a child with physical or cognitive challenges is an area of law that John specializes in. He helps clients establish Supplemental Special Needs Trusts. The trusts give individuals with special needs the ability to use trust assets for "non-necessity" items that would not be available through government benefits.However, beyond the corporate and public realm, lies John's compassionate side. Specializing in an area of law that aids families and caregivers of children with physical or cognitive challenges, John assists in establishing Supplemental Special Needs Trusts. These trusts empower individuals with special needs, allowing them the autonomy to use trust assets beyond what governmental benefits provide.
A dedicated member of the Omaha and Nebraska State Bar Associations, John is recognized as a Fellow of the Nebraska Bar Foundation. He has been a vital part of the Executive Committee for the Omaha Bar Association, the Court of Appeals Judicial Nominating Commission for the Fourth Judicial District, and the Douglas County Judicial Nominating Commission.
John W. Herdzina, with his deep legal acumen and unwavering commitment to the community, truly stands as a beacon of excellence in the legal landscape of Nebraska.
EDUCATION
J.D., Creighton University School of Law
B.S., Business Administration, Creighton University
HONORS & AWARDS
Fellow, Nebraska Bar Foundation
"Best Lawyers in America" for Corporate and Franchise Law
2021 Top Lawyers of Omaha
REQUEST A CONSULTATION
Please fill out this form to provide AKC Law with information on your legal needs. An attorney will reply as soon as possible. Please note that we are a Business Firm, and we do not handle criminal cases.
**The use of the Internet or this form for communication with the firm or any individual member of the firm does not establish an attorney-client relationship. Confidential or time-sensitive information should not be sent through this form.**