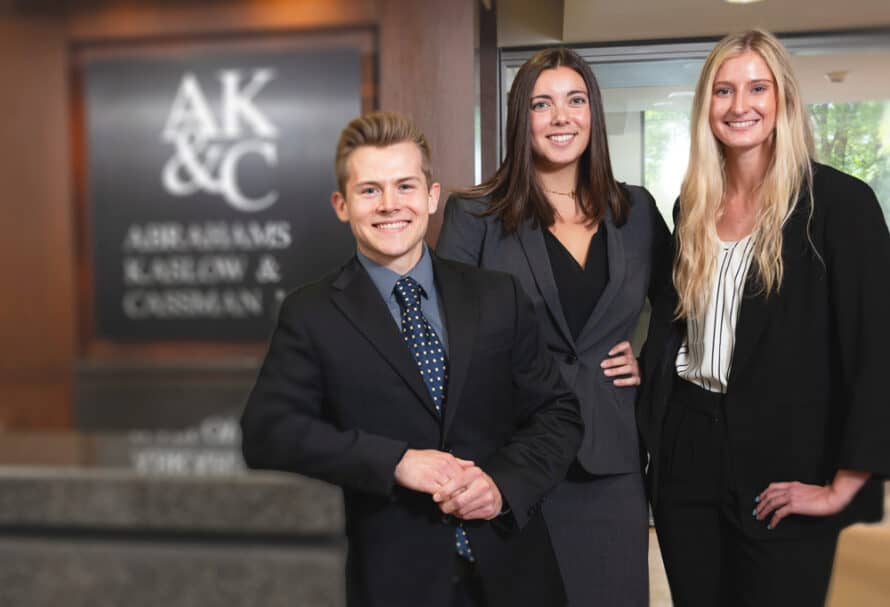 Each year, AKC Law hires law school students who serve as Summer Associates. They are chosen based upon an interview process as well as academic and professional credentials.
This year, we have three students who work directly with partners and associates on a wide variety of challenging projects. They also have the opportunity to attend trials, depositions, negotiations, client conferences, and closings.
Hunter Belcastro is an Omaha, NE native who received his undergraduate degree in Criminal Justice from The University of Nebraska, Lincoln. He will soon begin his second year at the University of Nebraska College of Law. He chose to study law because he "wants to help people in meaningful ways, contribute to resolving various issues, and face the numerous challenges that come with the profession."
This is Brenna Bushey's second summer at AKC Law. She is from Littleton, CO and received a BS in Business from San Jose State University. Brenna will be starting her 3rd year at Creighton University School of Law this fall and her goal is to be a litigator.
Regan Sankey is from Lincoln, NE and attended the University of South Dakota where she studied Accounting and Finance. She will soon begin her second year at the University of Nebraska College of Law and plans to be a corporate attorney.
If you are interested in career opportunities at AKC Law, please contact Nicole Jilek at [email protected].