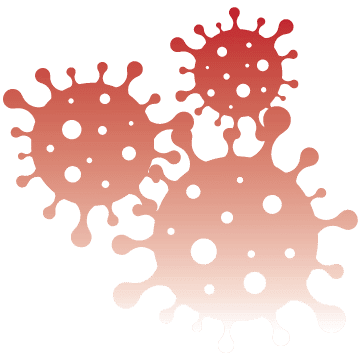 By Julie M. Ryan
A primary purpose of the Occupational Safety and Health Administration ("OSHA") is to ensure safe and healthful working conditions for working men and women by setting and enforcing standards. OSHA aims at establishing practices that proactively prevent workplace injuries, illnesses, and deaths. Certain employers must comply with OSHA standards imposed as federal regulations. Employers who implement safety and health programs that comply with OSHA standards may realize the following benefits:
• Increased prevention of workplace injuries, illnesses, and deaths
• Increased employee satisfaction and productivity
• Reduction in employee complaints and related OSHA investigations, citations, penalties, workers' compensation claims or other lawsuits
Most private-sector workers within Nebraska are subject to federal OSHA standards. In light of the ongoing pandemic, those employers may wonder about their obligations to protect their workers from exposure to viruses such as COVID-19. While OSHA does not currently have specific standards that employers must follow to protect covered employees from airborne or other infectious diseases, OSHA does impose a general duty on employers to provide their employees a job and workplace that are "free from recognized hazards that are causing or are likely to cause death or serious physical harm" to employees. OSHA may issue a violation if an employer did not take reasonable steps to prevent or mitigate a recognized serious hazard in the employer's workplace. These citations are often challenged because OSHA must prove:
• The employer failed to keep the workplace free of the hazard;
• The hazard was recognized;
• The hazard was causing or was likely to cause death or serious physical harm; and
• A feasible and useful method to correct the hazard was available.
OSHA may rely on current recommendations from organizations like the Centers for Disease Control and Prevention ("CDC") when assessing a complaint about hazards allegedly stemming from COVID-19. It is unlikely that OSHA could satisfy those requirements regarding that kind of a complaint. OSHA's guidelines state there would have to be some evidence that an employee was potentially exposed to the virus in the workplace. OSHA's updated COVID-19 guidance states that an employer's obligations under existing regulations may apply to COVID-19 hazards, but applicability depends on the circumstances of each case. An employer's good faith efforts to comply with applicable OSHA standards during the pandemic will be strongly considered when deciding whether a violation should result in a citation to the employer.
Nebraska employers covered by OSHA should keep an eye out for any guidance or regulations that may be issued by OSHA about infectious disease hazards. Please contact our employment law or litigation attorneys for help with developing plans or policies to address your particular industry, or for specific guidance or representation regarding any other OSHA-related issue that may be impacting your business.