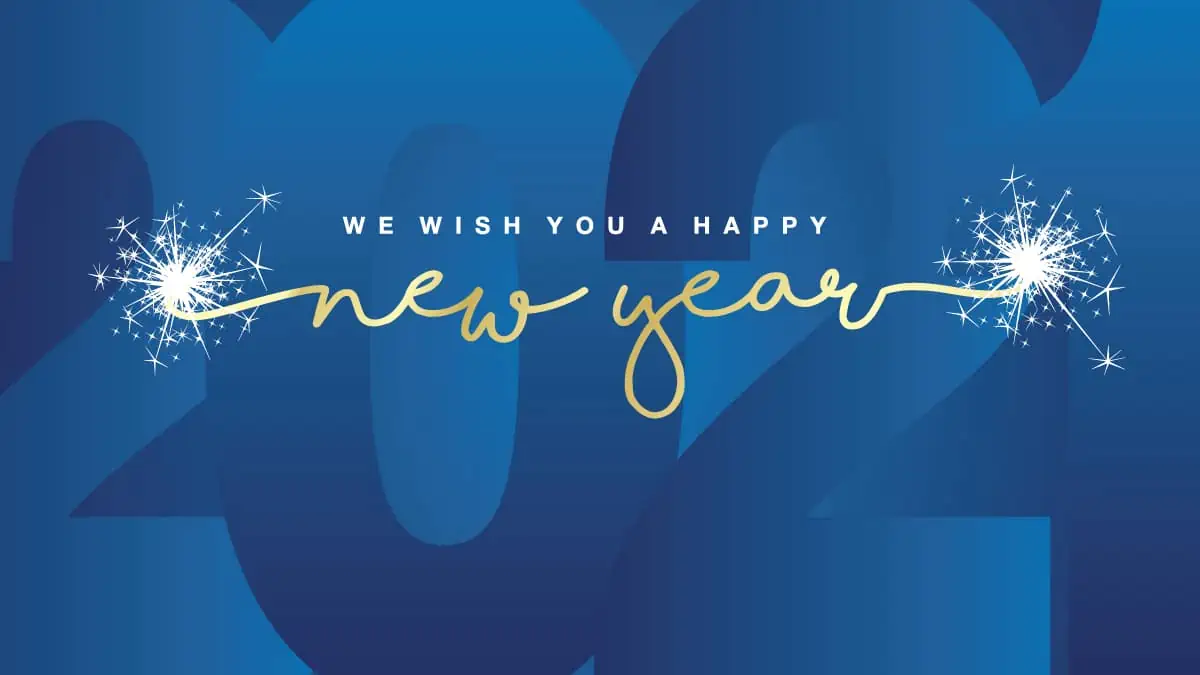 Abrahams Kaslow & Cassman LLP has been in business since 1944, and a LOT has happened in the past 76 years.
But can any year really compare to 2020?
Looking back a year ago to January, we were eagerly planning for 2020. We had just completed our strategic plan, updated our office computer and phone networks, and developed a marketing and branding plan. We were eager to launch our new website, redesign the newsletter, implement monthly employment and estate planning seminars, and create new networking events.
Little did we know that our plans would quickly change.
Just like everyone else, our world was turned upside down in March. But unlike many other businesses, our offices stayed open. And staying open presented us with opportunities for innovation.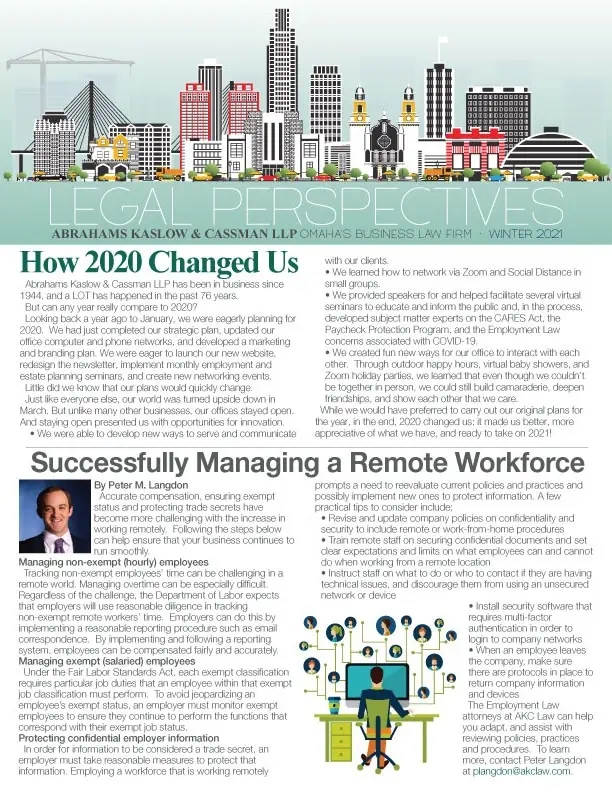 • We were able to develop new ways to serve and communicate with our clients.
• We learned how to network via Zoom and Social Distance in small groups.
• We provided speakers for and helped facilitate several virtual seminars to educate and inform the public and, in the process, developed experience with the CARES Act, the Paycheck Protection Program, and the Employment Law concerns associated with COVID-19.
• We created fun new ways for our office to interact with each other. Through outdoor happy hours, virtual baby showers, and Zoom holiday parties, we learned that even though we couldn't be together in person, we could still build camaraderie, deepen friendships, and show each other that we care.
While we would have preferred to carry out our original plans for the year, in the end, 2020 changed us; it made us better, more appreciative of what we have, and ready to take on 2021!