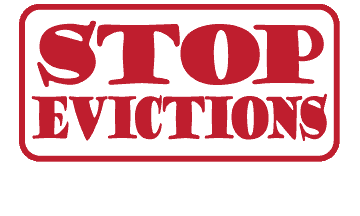 On September 4th, the Centers for Disease Control and Prevention (CDC) issued an Order under Section 361 of the Public Health Service Act to temporarily halt residential evictions to prevent the further spread of COVID-19. The order is effective September 4, 2020 through December 31, 2020.
The CDC order is different from the Coronavirus Aid, Relief, and Economic Security Act (CARES Act) which expired on July 24th. The CARES Act only applied to tenants and landlords who participated in federal housing assistance programs or who leased property that was encumbered by a federally backed mortgage.
The CDC's Order applies to all tenants that meet the qualifying criteria:
1. The tenant has used best efforts to obtain government assistance for rent or housing;
2. The tenant either (i) expects to earn less than $99,000 in annual income for 2020, (ii) was not required to report income in 2019 to the IRS, or (iii) received an Economic Income Payment (stimulus check);
3. The tenant is unable to pay rent due to either a substantial loss in household income, a reduction of workable hours, or extraordinary out-of-pocket medical expenses;
4. The tenant is using best efforts to make timely full or partial rent payments;
5. The tenant would likely become homeless, need to move to a homeless shelter, or move into a new residence shared by other people living in close quarters if evicted.
The order expressly does not relieve a tenant of any obligation to pay rent or comply with any other obligation the individual may have under the tenant's tenancy or lease. Nothing in the order precludes a landlord from charging or collecting fees, penalties, or interest because of the failure to pay rent or other lease payment on a timely basis, if provided for in the lease. Tenants may still be evicted for reasons other than not making payment of rent.
While the order supersedes less restrictive State/local regulations, it does not preempt or impact more expansive State/local moratoriums, which would then apply.
To invoke the protections provided by the CDC's Order, a tenant must sign a declaration asserting that they meet all of the criteria listed above, under penalty of perjury. A tenant must then give a
copy of the declaration to the landlord or other person who would otherwise have the right to evict the tenant. Each adult on the lease or rental agreement should sign the declaration and give a copy to the landlord.
Landlords who violate the CDC's Order could receive criminal penalties under 18 USC 3559, 3571; 42 USC 271; and 42 CFR 70.18. Penalties for an individual include a maximum fine of
$100,000 or one year in jail, or both. Penalties for an organization include a maximum fine of $200,000 per event.
There are many unanswered questions as to whether the CDC has authority to adopt the order and if the CDC complied with applicable procedural and other requirements in doing so. The
validity of the CDC's Order has been challenged by the New Civil Liberties Alliance and The National Apartment Association. The lawsuit, Richard Lee Brown, et al. v. Secretary Alex Azar, et al.,
argues that rental housing providers, especially small mom-and-pop owners, have been irreparably damaged by the CDC order and its overreach because they do not have the ability to absorb delinquent rent and still pay their bills required to keep communities operational and tenants in their apartment homes.
While it appears that a tenant is only obligated to sign the Declaration (under penalty of perjury), courts in different jurisdictions are questioning whether or to what extent a landlord may even
challenge the Declaration in an eviction proceeding. Landlords can expect to deal with a wide variety of rulings pending a uniform judicial decision or direction from the CDC, which may be unlikely, particularly because of the short time frame in which the order applies. Regardless, landlords must be cautious when evaluating whether to evict tenants that qualify for protection under the CDC's Order.
If you have questions, please contact Sam or one of our Real Estate Attorneys at 402.392.1250.